Muyuyo Village Masterplan
Guayaquil, Ecuador

---
About Muyuyo Village Masterplan
Bahia Muyuyo is a new beachfront village on 1000 acres that is now under construction. CGI performed conceptual and preliminary engineering during and following master plan designs.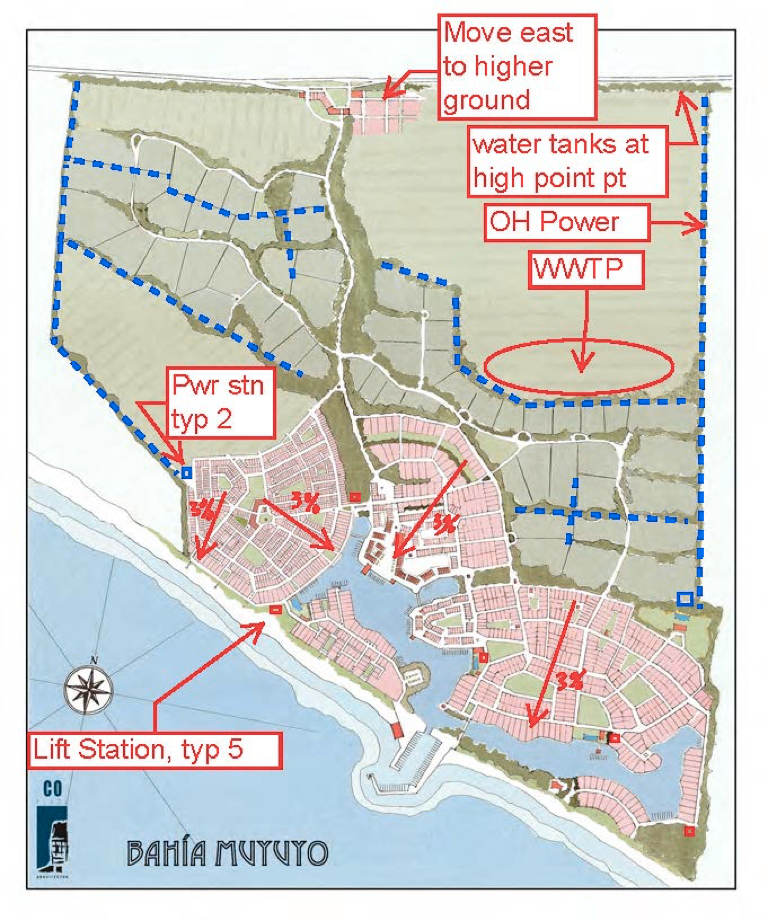 Challenges
Provision of lean infrastructure in a fashion that enhances the urban plan.
Solutions
Analyze pre-earthquake and post-earthquake infrastructure conditions, develop cost-effective drainage, water and wastewater solutions.
Project Images